Who we are...
The pledge "Your Home, Our Commitment" sums up Solar Resources Inc.'s (SRI) ideals and practices that are deeply rooted on a unified corporate mission and vision. Solar, established in 1987, has been providing value-for-money residential subdivisions in emerging municipalities and cities conveniently close to Metro Manila. Each project of the company is distinct in terms of style and function. The first project is the highly successful Metrogate Subdivision in Dasmariñas, Cavite. This was a joint venture with Moldex Realty Company. Soon, after the completion of this first project Solar Resources, Inc. ventured into subdivision development and housing on its own.

The business expanded and diversified to include medium rise condominiums such as Madison Manors in Las Piñas City and leisure residential resort in Batangas. To date, Solar has developed over 10,000 units both in Bulacan and Cavite Provinces.

Moreover, in line with the company's commitment to improve the efficiency of its service to its homeowners, Topline Utilities, Inc. came to fruition to manage the water systems in all the subdivisions owned by Solar Resources, Inc.

The main office of Solar Resources, Inc. in Makati City holds its 180 employees in various operating departments namely, Marketing, Engineering and Planning and Survey Department, Accounts Management, Credit Management, Accounting and Finance, Land Management and Acquisition, Human Resources Administration and Topline Utilities, Inc.

Solar Resources, Inc. has sales affiliates in Italy, Brunei, Germany, and USA as well as 1,500 dynamic sales personnel around Manila, Bulacan and Cavite.
Powered by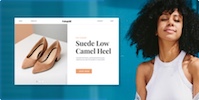 Create your own unique website with customizable templates.